DEBRA POULTER (mezzo soprano)  is the founder and artistic director of The Phoenix Quartet.  She began her musical career as a choral conductor and singer in Los Angeles.  She has performed in operas and presented recitals in Los Angeles, New York City, Cincinnati, and at St. Martin in the Fields in London, England and performs regularly with the New York Choral Artists in concerts with the New York Philharmonic and the American Symphony Orchestra.  Debra teaches voice privately and at the American Musical and Dramatic Academy in New York City.

DAVID ROOT (tenor) is an active opera, concert, and recital singer, having performed with opera companies and orchestras across the US, including One World Symphony, Nevada Opera, Bronx Opera Company, Lyric Opera Cleveland, Chautauqua Opera, and the Vertical Player Repertory. His wide repertoire encompasses everything from Bach, Mozart, and Haydn to works of 20th century composers such as Benjamin Britten and Igor Stravinsky. The Cleveland Plain Dealer has called his voice "fresh" and "mellifluous". He recently made his debut with the New York Gilbert & Sullivan Society playing Colonel Fairfax in TheYeomen of the Guard.  David may also be heard as the angel Gabriel in the world premiere recording of Randall Thompson's The NativityAccording to St. Luke, available from Koch International Classics.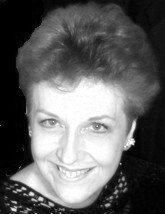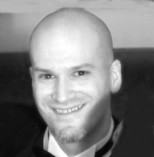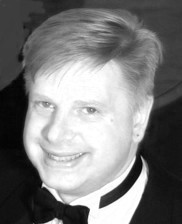 Hailed as "splendid" and with "a lovely, natural-sounding tone and versatile gift for interpretation" by The New York Times, soprano
SARAH PILLOW
has built a unique career by drawing on her equal expertise in jazz, classical, and early music repertoire. She has toured over 30 cities in the U.S. with her jazz quartet, and her early music group, Galileo's Daughters, has performed throughout the United States and Canada. Past performance highlights include
The Messiah
in Mumbai, India, and her role as "The Queen" in
The Play of Daniel
at the Cloisters in New York City. Sarah's current performance season includes music of Vivaldi and Tallis with the St. Andrew Chorale; a tour with Galileo's Daughters in the Midwest; and a special performance at Jefferson's Monticello, celebrating his vast instrument collection. More information can be found at
galileosdaughters.com
and
buckyballmusic.com
.
RICHARD PEARSON THOMAS (composer, pianist)  has had works performed by the Boston Pops, Covent Garden Festival, Houston Grand Opera, Chautauqua Opera, Eugene O'Neill Theater Center, Banff Centre, Skylight Opera Theatre, and Riverside Philharmonic Orchestra and Choir. His songs have been sung in Carnegie Hall, Lincoln Center, Kennedy Center, Wigmore Hall, Joe's Pub, and before the U.S. Congress. He has concertized with singers worldwide. Richard is currently on faculty at Yale and Teachers College Columbia University. He is a graduate of the Eastman School of Music and the University of Southern CA.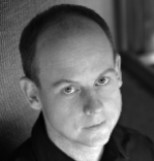 DON NEWCOMB
(Phoenix Quartet Logo design)
is a playwright, short story writer, graphic artist, costume designer and computer animator who teaches at SVA and FIT in New York City. His plays have been produced off-off-Broadway. His graphics have been published in Proof magazine. His costume work includes shows Off-Broadway and a Helen Hayes nomination in Washington, D.C. He and John Goodwin  have had their animations shown at various gay and lesbian film festivals
.
  You can see more of his wonderful at:
http://www.donnewcomb.com
DAVID ORCUTT (baritone)  has sung with many regional opera companies including Opera Carolina, Pittsburgh, Ft. Worth, Central City, Kentucky, and Santa Fe operas as well as locally with Dicapo Opera, Opera Northeast, Rockland Opera, The Center for Contemporary Opera, and the Liederkrantz Foundation.   He has done extensive solo concert work and is a member of the Riverside Church Chancel Choir.  David O has performed with the Metropolitan Opera in New York City and on tour to Tokyo.  A longtime member of La Gran Scena Opera, he created the characters of Dame Ada Lotte Trifle, Jocasta Bundle, Boris Pistoff, and Sherrill Merrill in a variety of roles including Amneris, Ramfis, Alfio, Scarpia, Germont, and Jack Rance.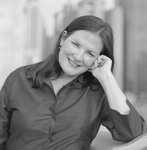 Vocal music is an especially powerful form of communication that can encourage a better understanding of the struggles and achievements that define people and can develop values that sustain people in life's experiences. 

It has a unique power to create community.  Throughout its rich cultural history and directly because of its melding of poetry and music, vocal music has had a place in all celebrations of life -

to herald new life, mourn the passing of life, mark holidays, and to explore the human condition.

For repertoire and booking information, please contact Debra Poulter, Artistic Director

Phoenix Quartet

(212) 222-2064 or click here
The Phoenix Quartet is a 501(c)(3), not-for-profit corporation and donations are tax-deductible as determined by law.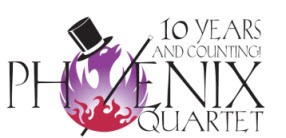 The Phoenix Quartet Mission

The Phoenix Quartet believes that song, with its melding of poetry and music, creates community and celebrates life. 

We are dedicated to commissioning and performing music composed or arranged for vocal quartet.